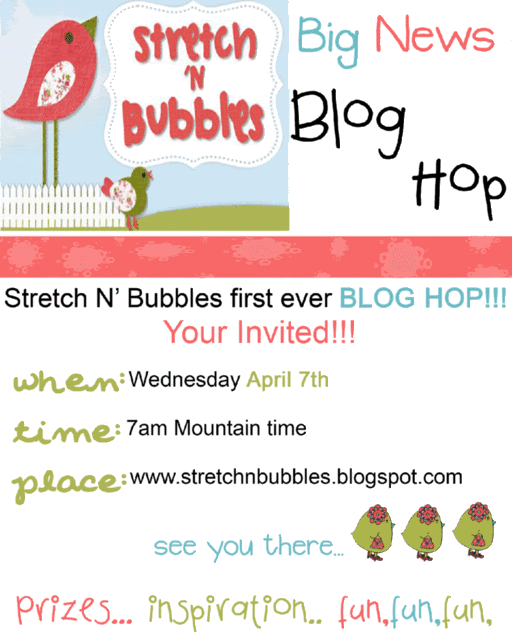 Hands up.... who likes BLOG HOPS!
Wed 7 April
..but since I'm in Australia, GMT +10, it will appear on my blog at midnight... which begins the day of April 8 ... confused? Me too. Anyhoo, just remember APRIL 7..... you'll either be early for the hop, or on time!
StretchNBubbles
is hosting this blog hop to announce some very exciting news, so you should join in to see what all the chirping is about! But you'll want to be there, I promise... you'll really want to be there.... we haven't got lions and tigers or bears.... oh my! But we have lots of prizes!
If you make a post on your blog, with this image, you can get a free SNB image!!! Hop on over to
SNB
and follow the directions to nab your freebie, he's a cutie!
hugs and blessings,
Polly
(This is a sticky post, until the hop!)