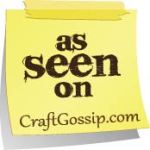 Edited to add: And my creation below, using the Mother & Child image was featured on the blog at CraftGossip.com..... woohoo!


What an honour it was to be asked by Cora to be a guest host for the
Digital 2 for Tuesday
blog! In case you haven't visted there, each Tuesday, you will find two delightful images free... and what a collection there is! A-ma-zing! On to the show... here are my creations for this week:
For this Mother and Child image, I have used Bazzill and DCWV patterned cardstock, layers were edged in antique gold ink. The image has been coloured with H20s, with small accents using Stardust Pens (flowers on Mother's robe).

As I got a great feeling of serenity from this image, I didn't want to over embellish, so I have used only a strip of vintage reproduction lace, and paper flowers. The largest bloom is a vintage paper flower, the flat blooms are current productions. I have added only a couple of rhinestone brads, and a decorative paperclip which says "Baby".
For the Flower Boy image, I have used Bazzill and DCWV patterned cardstock. I coloured the image entirely with chalks, except for the flower in his hand, on which I used Stardust pens.
I thought this image was perfect for a Thank You card, so that was the road I took - a simple sentiment was all that I thought necessary.
Thank you Cora, for the opportunity to be a host on your blog .... I loved the images you offered me, and it was a delight to create for you!